Trinity is lead by Rev. Judith Fulp-Eickstaedt and the Trinity staff. Our Session, consisting of elders (church members) who rotate on three year terms, is the governing body of the church with liaisons to the ministries (Facilities, Worship & Music, Christian Education and Nurture, Administration, Pastoral Care, Outreach, Finance, Fellowship, and Mission & Service. The church is made up of ten ministries who report to Session.
Meet Our Staff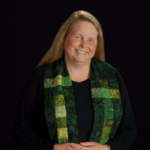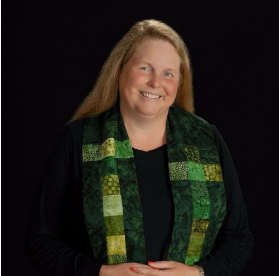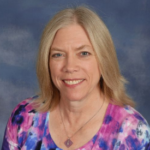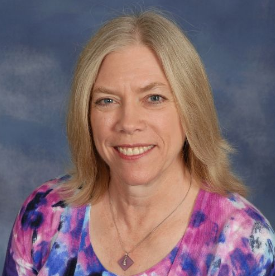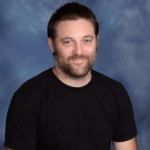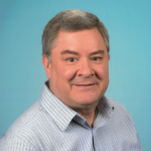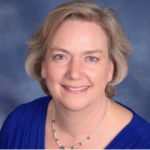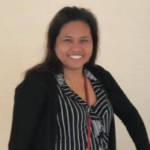 Rev. Judith Fulp-Eickstaedt Senior Pastor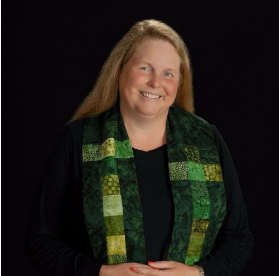 It is a joy and a privilege to serve as the Pastor of Trinity Presbyterian Church. What drew me to Trinity in 2005 was the strong sen
se of community, the church's orientation toward service and mission, and the music that expresses our faith and holds the congregation together as it is shared and passed on to the next generation of those who will "sing a new song t
o the Lord." As I became a part of this community I saw how faith formation starts with our youngest children and weaves through the church in Sunday School, Bible studies, Confirmation, Companions in Christ, and more. I saw that people are supported in their life of faith through women's circles, support groups, mission trips, and participation in the leadership of the church. I am always interested in hearing what God is doing in the lives of others and what God may be leading them to do in the church and in the world. I invite you to drop by and visit me in the office or contact me to set up an appointment so I can get to know you better and answer any questions you may have about Trinity Church, the Presbyterian denomination, or the Christian faith. If you are visiting our website for the first time, I hope you will come visit us for worship. If you do, I know you will hear, "welcome to Trinity!" Pastor Judith's email.
Carol Feather Martin, Director of Music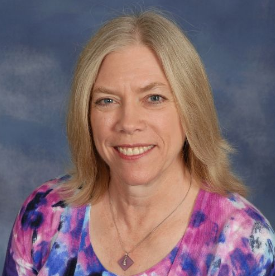 I joined the Trinity staff in 1990.
To paraphrase a poster I saw many years ago, "Who says music for traditional worship has to be stuffy?" Music for traditional worship at Trinity is quite varied and can range from early music to jazz to recently composed. If it's quality music, it has a place in worship in a prepared surrounding. Auditions are not required to participate in any music group, only an eagerness to learn and share your collective talents. We nurture participants in a small group ministry. The rehearsal space is filled with laughter and fun on a weekly basis.
When I'm not at Trinity, I'm surrounded by furry companions large and small. Some of my time is spent gardening, reading, working puzzles (jigsaw/crossword/etc.), and creating metal jewelry.
I enjoy creating sacred music with people of all ages. Teaching people to sing/ring/play instruments and empowering them to share their talents is a blessing for the entire community. Carol's email.
Ben Stewart, Director of Spiritual Formation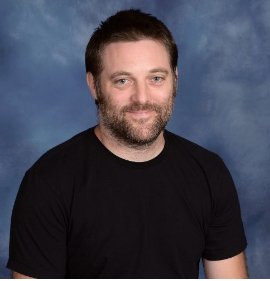 I joined Trinity's staff 17 years ago as the Youth Director, a job I loved, but after 14 years of running around the church my joints couldn't take it anymore. I was delighted to make the move t
o Director of Spiritual Formation. I work with the Christian Education Ministry and the Fellowship Ministry to help connect and educate Trinity members. If you can't find me at Trinity, I'm probably watching rubgy or I'm at home with my wife and two

boys
. Ben's email.
Alan MacEwen, Contemporary Worship Leader
We are delighted to welcome Alan MacEwen as our contemporary worship leader. We are in the process of updating his bio and photo! Alan's email.
Mike Swineford, Office and Facilities Manager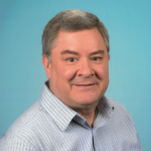 I came to Trinity in the fall of 2017, exploring an opportunity available in Facilities Management. After seeing this amazing facility and the wonderful welcome from everyone I was meeting, I knew this would be a great place to be of service. So, having a background in church administration, and Trinity's additional need for an administrative person, I welcomed the opportunity to do both! When I'm not at Trinity, I'm probably playing with my 3 years old grandson, traveling with my wife of 36 years, my high school sweetheart, or cheering on the Cavaliers (UVA)! Please stop by and say hello – if I am not in the office doing administrative tasks, I will be found somewhere in the building, diagnosing a dishwasher, changing a bulb or just figuring out keys and locks! Mike's email.
Stuart Mapes, Youth Director
I joined Trinity's staff to lead the youth ministry in the summer 2019. When I got here, the youth taught me some great games like Alien and Bodyguard, and I 've shared a few of my own. My favorite part of the job is getting to see the youth lead by example and welcome younger members into their community. I returned to my home state of Virginia after a year serving in Boston, MA with PC(USA)'s Young Adult Volunteer Program. I learned a lot about food justice through my nonprofit work there, and got really cooking and experimenting with new recipes. My wife and I love reading, watching shows, and taking our dog, Otter, for long walks. Otter comes to work with me sometimes so you might get to meet him. Stuart's email.
Courtney Desautels, Communications Director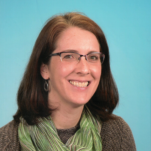 I was delighted to join the Trinity church staff in 2017, after working for the preschool office.
We joined the preschool in 2006 with my eldest daughter and then later joined the church with the baptism of our second daughter. We love the community of Trinity and appreciate the opportunities to continue our faith journeys. In my spare time, I enjoy doing online New York Times crosswords and cheering on the Washington Mystics and Nationals, and the Pittsburgh Steelers.
Courtney's email.
Sabrina Brassard, Preschool Director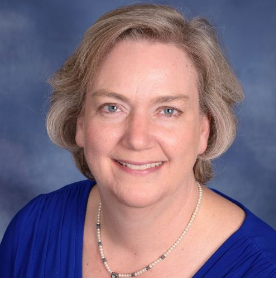 I have been a member of Trinity Church since 1991 and the Preschool Director since 2007. I love working here with the creative and fantastic staff. I enjoy watching the preschool families become part of the community as their children learn and grow each year.
I met my husband at Trinity and our three children were all baptized here. When not at Trinity, I am managing our 2 cats, Dora and Diego, biking, or going to a concert or performance. Sabrina's email.
Nene Pisigan, Childcare Coordinator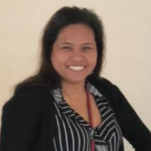 Nene Pisigan (Ms. Nene) has been at Trinity for over 4 years and has two children. Nene has attended numerous Godly Play training and has introduced the program to Trinity. Her enthusiasm and dedication to the children of Trinity is obvious in her clever ideas, such as cooking with the preschoolers after their Godly Play time. She has introduced toddlers to the Godly Play concept as well. Nene is in charge of the rest of the childcare staff: Luisa, Padma, Vijaya, and Pramila. She is also an assistant teacher at Chesterboork Montessori and is originally from the Philippines.
Nine Ministries, One Session
Trinity is organized around nine ministries, or committees, working under the leadership of the church Session (or Board). The Session is the governing body of our church and the elders are elected for 3 year terms. These ministries each have a chair or co-chairs, listed below, who lead the meetings and can answer questions. We encourage everyone to take part in a ministry. It can be as simple as attending a meeting once a month (or quarter) or can involved heading up part of the ministry, like ushering or a mission project.
Our Current 2022 Session consists of: Michelle Edwards, Gillian McClelland, Troy Schmidt, Todd S., Donna Parry, Nan Morley, Art Hoffman, David Bailor, Steve Hufford, Natalie Hamm, Tim Foley, Jennifer McGrail, Maria Schneider (one year youth elder). Jim Dykstra is the clerk of Session.
Our Ministry Chairs are (updated Oct 10, 2021)
Administration – Carolyn K. Offutt
Education and Nurture – Vacant
Facilities Management – Jay Daugherty
Fellowship – Priscilla Hoffman-Stowe
Finance – Rich Bailey
Mission and Service – Tecla Murphy and Lynn Pollock
Outreach – Amy Arnold
Pastoral Care – Vacant
Racial Justice – Dan Campbell
Worship and Music – Heather Anderson