Trinity is lead by Rev. Judith Fulp-Eickstaedt and the Trinity staff. Our Session, consisting of elders (church members) who rotate on three year terms, is the governing body of the church with liaisons to the ministries (Facilities, Worship & Music, Education and Nurture, Administration, Pastoral Care, Outreach, Finance, Fellowship, Racial Justice, and Mission & Service. The church is made up of ten ministries who report to Session.
Meet Our Staff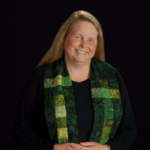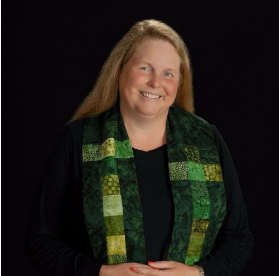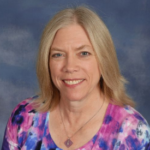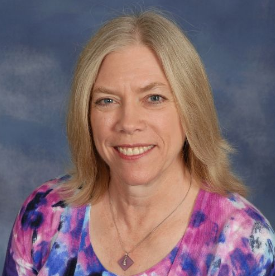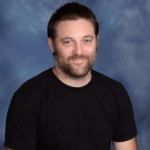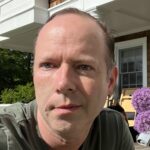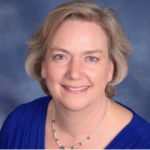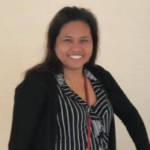 Rev. Judith Fulp-Eickstaedt Senior Pastor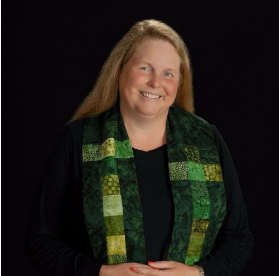 It is a joy and a privilege to serve as the Pastor of Trinity Presbyterian Church. What drew me to Trinity in 2005 was the strong sen
se of community, the church's orientation toward service and mission, and the music that expresses our faith and holds the congregation together as it is shared and passed on to the next generation of those who will "sing a new song t
o the Lord." As I became a part of this community I saw how faith formation starts with our youngest children and weaves through the church in Sunday School, Bible studies, Confirmation, Companions in Christ, and more. I saw that people are supported in their life of faith through women's circles, support groups, mission trips, and participation in the leadership of the church. I am always interested in hearing what God is doing in the lives of others and what God may be leading them to do in the church and in the world. I invite you to drop by and visit me in the office or contact me to set up an appointment so I can get to know you better and answer any questions you may have about Trinity Church, the Presbyterian denomination, or the Christian faith. If you are visiting our website for the first time, I hope you will come visit us for worship. If you do, I know you will hear, "welcome to Trinity!" Pastor Judith's email.
Carol Feather Martin, Director of Music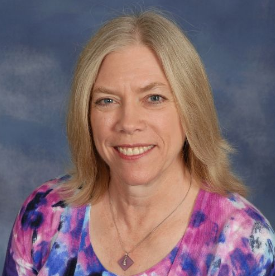 I joined the Trinity staff in 1990.
To paraphrase a poster I saw many years ago, "Who says music for traditional worship has to be stuffy?" Music for traditional worship at Trinity is quite varied and can range from early music to jazz to recently composed. If it's quality music, it has a place in worship in a prepared surrounding. Auditions are not required to participate in any music group, only an eagerness to learn and share your collective talents. We nurture participants in a small group ministry. The rehearsal space is filled with laughter and fun on a weekly basis.
When I'm not at Trinity, I'm surrounded by furry companions large and small. Some of my time is spent gardening, reading, working puzzles (jigsaw/crossword/etc.), and creating metal jewelry.
I enjoy creating sacred music with people of all ages. Teaching people to sing/ring/play instruments and empowering them to share their talents is a blessing for the entire community. Carol's email.
Ben Stewart, Director of Spiritual Formation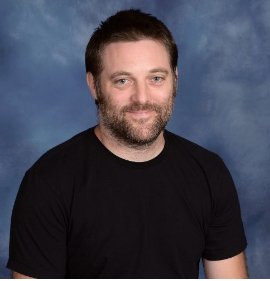 I joined Trinity's staff 20 years ago as the Youth Director, a job I loved, but after 14 years of running around the church my joints couldn't take it anymore. I was delighted to make the move t
o Director of Spiritual Formation. I work with the Christian Education Ministry and the Fellowship Ministry to help connect and educate Trinity members. If you can't find me at Trinity, I'm probably watching rubgy or I'm at home with my wife and two

boys
. Ben's email.
Alan MacEwen, Contemporary Worship Leader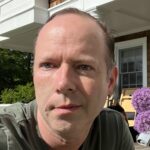 My affiliation with the Trinity family began in 2010 as an occasional substitute music teacher for the Trinity Presbyterian Preschool. Since then, I have been drawn gradually deeper into Trinity church life. In 2017, I took over the post as the preschool's music teacher. I love the energy, joy and randomness of leading kids in music. It is not unlike a trip down the rapids in a canoe. There's no bending the river to your will, but with some adept steering and occasional frantic paddling, the energy can be harnessed to get to a desirable destination. It was preschool director Sabrina Brassard who told me about the opening for Contemporary Worship Leader, a position that I was invited to add to my Trinity portfolio in the spring of 2022. As a musician, what drives me most is playing music live. I love working with our contemporary band's dedicated, talented regular members to do so in praise of God each Sunday. Our current band members achieved their membership status just by continually showing up. In the spirit of Psalm 100, I value enthusiastic musical participation much more highly than virtuosity in our contemporary worship band efforts. My vision for Trinity's contemporary worship band is to welcome participants of diverse backgrounds, abilities, and ages to lead the congregation in praising our God. Could this include you? Give it some serious thought and come speak with me. Try it out, or just make a commitment to a specific Sunday.
Oh, yes. In addition to my work at Trinity, I have toiled in the musical vineyards as a rock and roll bandleader for several decades with my combo, The Grandsons, in a career marked by artistic triumph and critical accolades. This has come with a modicum of commercial success, though not enough to allow for throwing a TV out the window or trashing a hotel room. Alan's email.
We are looking for a new Youth Director! Interested in this full time position?
Email the office!
Courtney Desautels, Office Manager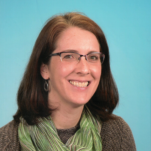 I was delighted to join the Trinity church staff in 2017, after working for the preschool office.
We joined the preschool in 2006 with my eldest daughter and then later joined the church with the baptism of our second daughter. We love the community of Trinity and appreciate the opportunities to continue our faith journeys. In my spare time, I enjoy doing online New York Times crosswords and cheering on the Washington Mystics and Nationals, and the Pittsburgh Steelers.
Courtney's email.
Sabrina Brassard, Preschool Director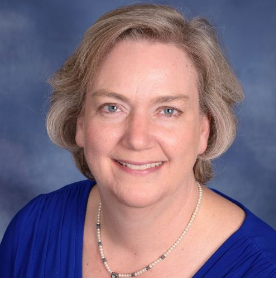 I have been a member of Trinity Church since 1991 and the Preschool Director since 2007. I love working here with the creative and fantastic staff. I enjoy watching the preschool families become part of the community as their children learn and grow each year.
I met my husband at Trinity and our three children were all baptized here. When not at Trinity, I am managing our 2 cats, Dora and Diego, biking, or going to a concert or performance. Sabrina's email.
Nene Pisigan, Childcare Coordinator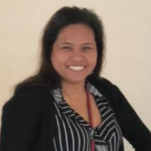 Nene Pisigan (Ms. Nene) has been at Trinity for over 4 years and has two children. Nene has attended numerous Godly Play training and has introduced the program to Trinity. Her enthusiasm and dedication to the children of Trinity is obvious in her clever ideas, such as cooking with the preschoolers after their Godly Play time. She has introduced toddlers to the Godly Play concept as well. Nene is in charge of the rest of the childcare staff: Luisa, Padma, Vijaya, and Pramila. She is also an assistant teacher at Chesterboork Montessori and is originally from the Philippines.
Ten Ministries, One Session
Trinity is organized around nine ministries, or committees, working under the leadership of the church Session (or Board). The Session is the governing body of our church and the elders are elected for 3 year terms. These ministries each have a chair or co-chairs, listed below, who lead the meetings and can answer questions. We encourage everyone to take part in a ministry. It can be as simple as attending a meeting once a month (or quarter) or can involved heading up part of the ministry, like ushering or a mission project.
Our Current 2023 Session consists of: Donna Parry, Nan Morley, Art Hoffman, David Bailor, Steve Hufford, Tim Foley, Jennifer McGrail, Jim Dykstra, Allison Andrews, Pam Michell, Clare Rosenberger, Patrick Merkel, and Sophie Thomas (one year youth elder). Jim Dykstra is also the clerk of Session.
Our Ministry Chairs are (updated October 10, 2023)
Administration – Diana Paulraj
Education and Nurture – Michelle Edwards
Facilities Management – Jay Daugherty
Fellowship – Ellen Greer and Kim Whittaker
Finance – Lance Bultena
Mission and Service – Lynn Pollock
Outreach – Tim Foley
Pastoral Care – Katherine Nichols
Racial Justice – Dan Campbell
Worship and Music – Grace Montgomery